Click the links below for some clips from the new album!
Watch this space for more information about Isobar's upcoming new album!
---
Here's what the critics are saying about Isobar's debut 2020 album: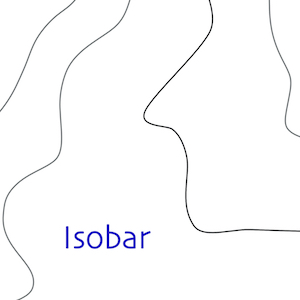 "Superb instrumental progressive rock that encompasses masterful classic symphonic rock and proficient jazz-rock fusion as well…pure delight"
~ Progressive Rock Central

"Will just blow your minds…amazing from beginning to end!" Ranked #32 in Gagliarchives' Top 100 for 2020
~ Gagliarchives

Tied for 2020 "Debut Album of the Year"
~The Firenote.com

"An hour-long feast for the ears"
~Radio MLWZ, Poland

"…a powerful slice of jaw-dropping prog…a never-ending parade of powerful meter shifts overflowing with tasty complexity…there's plenty here to entertain and impress the most discriminating prog listeners."
~ Expose

"Very retro, very beautiful, and very quirky"
~ babyblaue

"Enlightened musicians offering a modern, captivating, playful performance, in top form…very impressive"
~ProfilProg
---
Mailing List
Use the form below to be added to our mailing list.