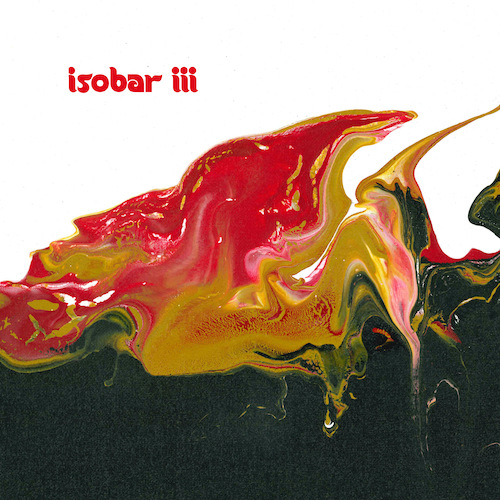 Isobar III is now available!
See the 'buy' tab for a list of distributors that carry our CDs.
Reviews
"Their music is, in a word, what progressive rock is and should be all about, with plenty of imagery, color, and ever-shifting ideas gripping the listener's imagination…Isobar iii is another engaging, masterful, and satisfying instrumental endeavor."
"The band plays with idiosyncratic, unusual melodies and changing time signatures, which they know how to interweave closely, and in doing so they repeatedly surprise with unpredictable harmonic and atmospheric twists and turns… "Isobar iii" is for those who need more Prog in their Prog, those wonderfully intricate, odd-bar, dissonant passages that you might know from ELP, Egg, or UK."
— Baby-Blaue Prog Encyclopedia review of Isobar iii
"This is really tasty stuff! Great melodies throughout, lots of good playing, lots of intricate passages and arrangements – it's really, really good. I am digging this quite a bit!"  "Expertly played, fantastic production, and memorable songs…a winner!"
— Pete Pardo, Sea of Tranquility
"One of the best in modern Prog, offering another absolutely top-caliber album. Classic Prog traits are mixed with Jazz and Fusion, always offered with the band's personal and original touch."
"Zappa and Gentle Giant pop up every now and then. But Isobar's music mainly stands on its own and you can almost call it its own style. Both the arrangements and the melodies are imaginative and original. One of the better instrumental albums I've heard in a long time."
— Hans Ravensbergen, Progwereld
"One of the most notable progressive American productions of 2023. We recommend it 400%!"
— César Inca Mendoza Loyola, Autopoietican
"ISOBAR open the gates to their purely instrumental heaps of fun universe…brilliant!"
"One of my highlights of the year!"

"These guys are carrying the torch for Happy the Man!"

— Alan Baillargeon, NewEARS Prog Show
Enjoy these short pre-release samples – accompanied by some rather odd videos!
---
Please also check out our previous albums.
Isobar II
---
Isobar I
---